Ahh nostalgia. New Year's is always a mix of nostalgia, anticipation, and hope. Today's post will fixate on the nostalgic memories of 2012, but you know it will be followed by my joys and anticipation for 2013 in a later post! Yes, I'm sure lists and goals will be involved. Soo typical. So let's get to looking back in time.
Personally, 2012 was a very happy year. This way my first full year in my new job, and it has been a good choice. It has allowed to find the "me" that I felt I had lost in my previous stress-filled job. This new job (where I was writing my new job description at this time last year – awesome sauce!) has let me relax a little, embraced "me" in all my silliness (I am known to dance and sing through the hallways…yeah, and they still pay me), and let me shine in the work that I do best. It also allows me to work normal hours and forget about work the minute I leave (well, most of the time – I'm still me). All this has resulted in allowing me to find something that I love sooo much I dream of making it my full-time job one day: this blog.
I have been bitten by the blog bug. I love being able to write whatever I want, whenever I want, and share it with you. I have always been someone who loves to share everything about myself. This way I can do it amplified, to not only my new friends here in the blog world, but also my lovely friends and family who read just cause they love me (love you guys too). I love that I get to share my passion and crazy ideas/projects on what we are doing in our home, my little life lessons and tips that I am slowly finding out, Eric and my adventures and trips, and anything else on my mind. Thanks for listening. So to honor this first full year of blogging, here we go in looking back.
In the beginning of 2012, and for most of the year, this blog was titled "The Mego Blog" and was hosted on Blogger. I think the biggest accomplishment for me in blogging this year was definitely taking the jump and plunging into WordPress – and never looking back. I love the tools and options that WordPress offers. I also love the direction and name, "Rappsody in Rooms", that now houses all my ideas. I can't offer many stats for you this year, as the transition kind of messed those up, but here are the most popular posts this year according to WordPress.
5. ACORNucopia – Who knew you guys would love my happy little acorn jack-o-lanterns. This already gets me excited for more acorn projects this fall!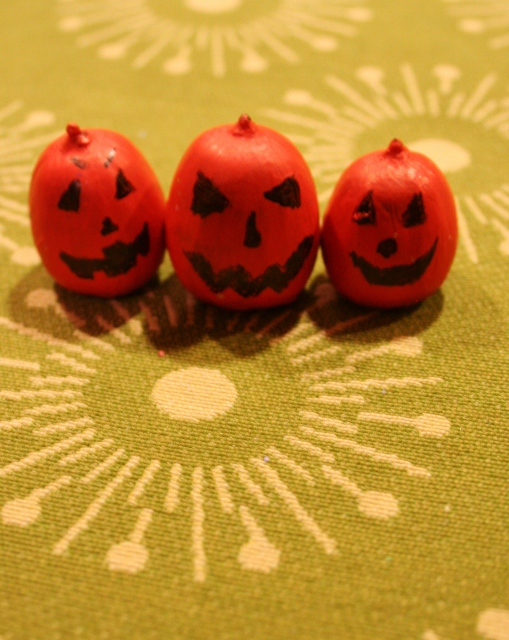 4. Rappin' Around the Christmas Tree – Apparently you like the Christmas decorations as much as we do! And yes, they are still up in our household, at least for a few more days.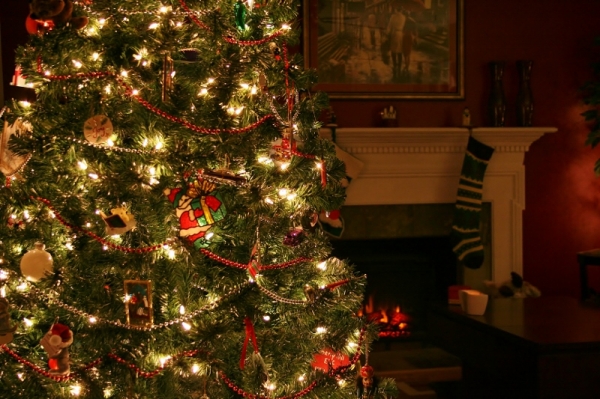 3. Personalized Teal Chalkboard Frame – Who doesn't love teal and who doesn't love chalkboard paint?! The options are endless! I love how this little touch adds so much to our guest room, welcoming our guests.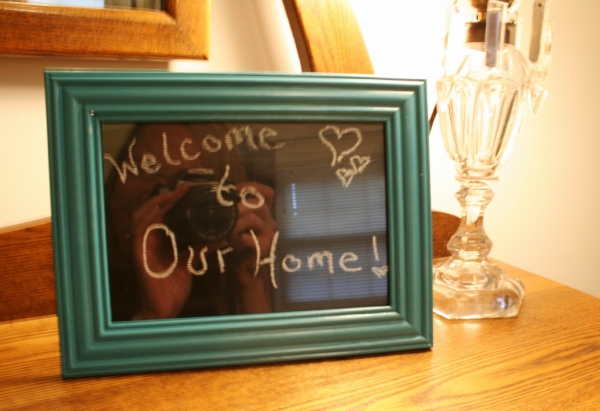 2. Mego Cave: The Full Paint Reveal – This feels like a huge accomplishment to me, since it was such a big paint job. It was also one I had built up in my head as being a terrible task. And it wasn't, which was a fun surprise, although it was the most time consuming paint job to date. The results are totally worth it. Just for those who are wondering, I'm completely sold on the green now. I love it!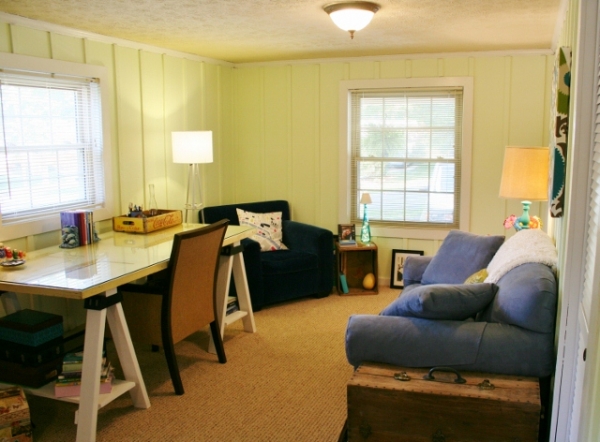 1. Young House Love Book Crashing – Now this number one spot is completely due to the awesome duo John and Sherry, who gave me the thrill (and a share of their viewers) by mentioning my post in their blog. It was so fun to see my name and link to my blog pop up in their post. Thanks guys!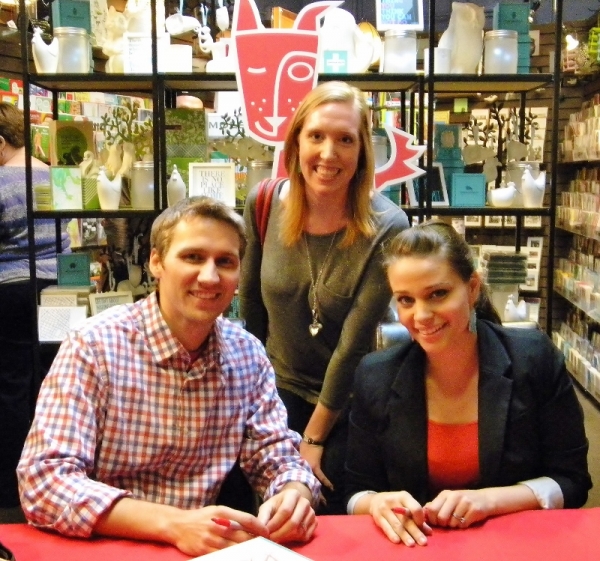 So that's this year according to WordPress, all incomplete stats and all. But, I don't think we can overlook the huge kitchen makeover that happened pre-blog makeover, so I give that the #1 spot according to Blogger, since the posts were strictly kitchen for so many months. So many things happened in the kitchen, like getting new countertops, changing the backsplash, getting new lighting, and so many more (find the whole rundown here), that it is probably one of our biggest accomplishments (according to me, no stats needed!) in 2012.
It went from this….

…to this!

Something else that I think it awesome? That I have had readers from 60 countries! That kind of blows my mind! Thank you to my readers all over the country! In conclusion, it's been a great year full of so many things that couldn't fit into this one recap. It has been fun, exciting, challenging, hopeful, and joyous. Thank you to all who have been part of it. Here's to 2013 being the best year yet!