Hi! I'm  Megan.
Rhapsody in Rooms is my little online home. I'm so glad that you've decided to come over and hang out. So throw off your shoes (heck, keep them on – I don't have to vacuum my online home!) and start exploring with me!
What are we exploring? I'm so glad you asked. Basically, I have some passions in my life that I want to share with you. The top loves of my life are my home, making something with my own two hands, chocolate, traveling, fashion, and sharing inspiring, happy, beautiful things. That's what you'll get here with a little bit of my life sprinkled in between.
Sound good to you? Sounds great to me! There's nothing I love more than to find/make/create/uncover/devour something absolutely wonderful/amazing/exciting/beautiful and then share it with all the world. Good things are meant to be shared! Good things are meant to be shouted from the roof top! Good things are just good. So let's get to sharing the goodness!
A little more about Megan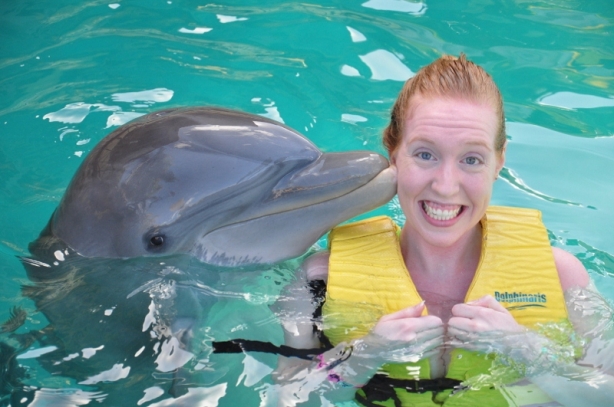 Whenever anyone asks me to describe myself I usually start with that I am a redhead and follow that up with adding that I love puns (and my humor is compared to an old man's humor quite frequently). I love being happy and making other people happy. If I can make you smile or laugh I feel like I've achieved something that day. There's just not enough happiness that you can share with the world.
Other than just trying to be happy and spreading that joy, when I'm not doing projects at home, I'm enjoying a delicious restaurant, exploring a book store or thrift store,  being active, spending time with family (wherever they are currently in the country), or exploring other exciting states and countries.
Oh, I'm also at my day job quite a bit. Right, that money-maker. I'm a public relations professional who loves to liven up the work place with sporadic dance parties in my cubicle and down the hall – in between my hard work of course.
I'm tall too. That surprises people. Apparently you can't tell height on the internet. But yes, I can reach the top cabinets in our kitchen – without a stool. Boo-ya.
My First Apartment
My current home!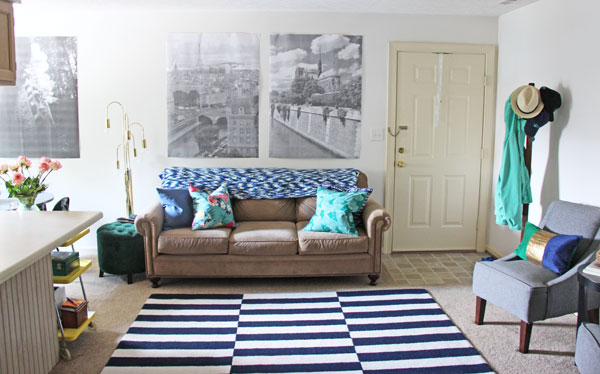 Welcome to my little spot of paradise, aka my first apartment. This is the place that I call mine, all mine, and couldn't be more thrilled.
My First Home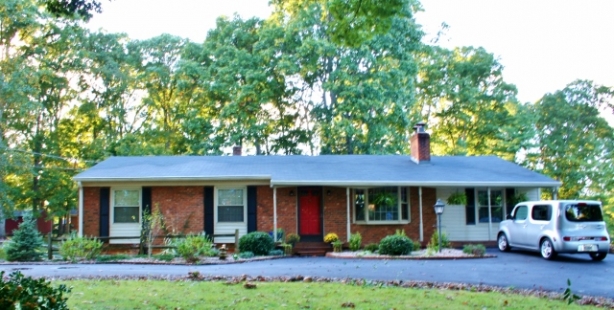 You can see what the house looked like until I moved out on the home tour section.
Definition: rhap·so·dy
1. Exalted or excessively enthusiastic expression of feeling in writing.
2. A state of elated bliss.