This week's posts are all about preparing for the kickoff to summer soirees! With spring weather finally here, I'm so excited to jump outdoors for just about anything – from exercising to reading to entertaining. Eric and my favorite way to entertain – by far – is a summer cookout. Heck, we like cookouts so much we sometimes do them in winter!
To help you prepare for your outdoor entertaining season, I'm here to offer you the three C's: clean, create, and cook! With these three steps you will be on your way to throwing the ultimate summer soiree. Stress free no less!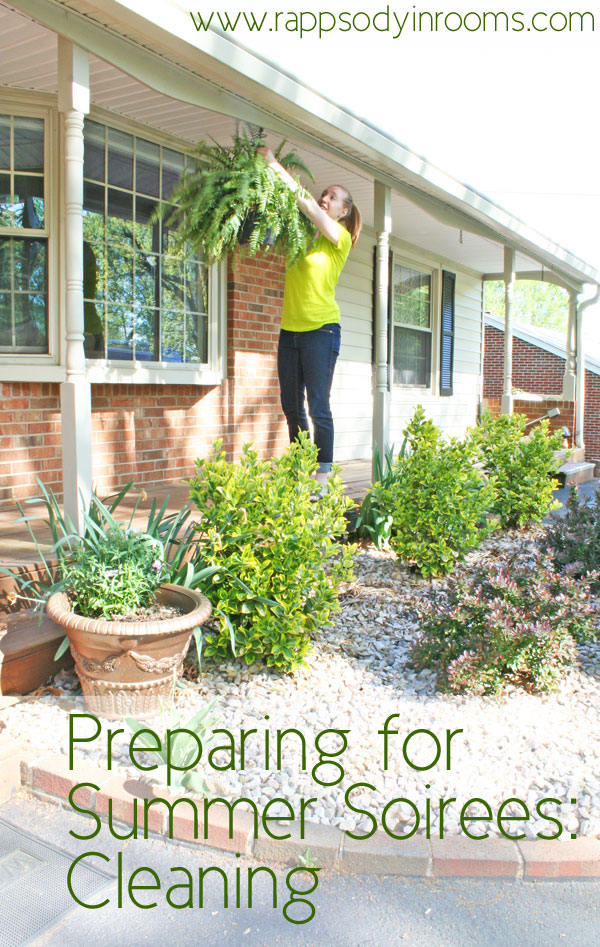 Today's "C" is cleaning!
Yes, no one's favorite thing to do is cleaning but with just a broom and your two hands you can whip your outdoor spaces into shape.
I started with the front porch. I once heard that your house is only as clean as your front porch. Cleaning it before a party can help eliminate so much cleaning afterward.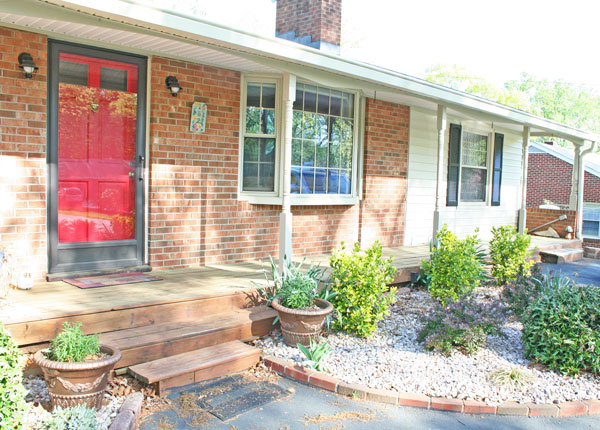 I first started by cleaning out all the old planters so they were ready for fresh flowers (bonus if you can get them planted – I haven't yet – although I have some perennials that came through this cold winter).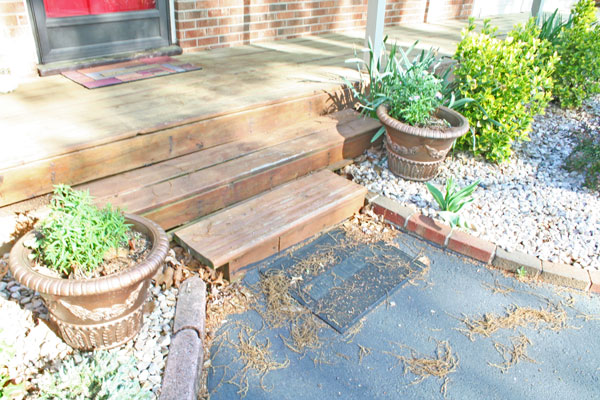 The I took out the door mats and shook them free of debris.

Finally is was sweeping time. There was so much pollen our whole front porch was yellow. Gross!


Even though I wasn't able to get the flowers in (Sidebar: This is a good lesson to remember when planning parties – they don't have to be perfect and your home doesn't have to be a show room. It's all about the feeling and welcoming your guests) I was able to put up my ferns!

I love having fresh, leafy greens hanging on our front porch. They just bring so much beauty and green to the porch!

Next I moved to the back porch – our real entertainment hub. I finished the sun room last summer so that was all ready to go. I focused on cleaning the open back porch.


First I cleared off everything in the porch. I was bad and didn't cover our outdoor furniture. I actually took the old chair away (it was past its prime) and just wiped down the bench and shook out the cushion.

I also wiped down the grill and brought up a planter that was growing green goodies.


I also cleared out the old flowers here too so they were ready for fresh flowers as well.

Then it all came down to sweeping again.

Once the porch floor was clean it was time to bring everything back to the porch.



It's amazing what a broom and some oomph can do to your outdoor entertaining spaces. Decorating the porch is on the "to-do" list for this summer but even without all the pretty frou-frous this space is fresh and clean and ready for a summer soiree!
Now  you are one step closer to holding stress free summer soirees! Stay tuned for the next "C" of this series coming this week!