If you love DIYing, decorating, and constantly changing up your home's décor all while taking on a million projects at once, you probably feel like your home is a disaster all the time. I feel like I strive to make a beautiful home but it seems to just create chaos in all the areas around it. Will I always have to live in this chaos? What's the point of striving for a simple, beautiful home that works for us if my project room always looks like it was hit by a hurricane?
Then came along a $5 fake laminate ugly cart at a thrift store. Right now it still looks like my fake ugly laminate cart (shocking, I know!). It's also a life saver. Yup, it's an old TV stand life saver.
Except now, I call it my project cart. It's where I can pile everything that I am working on, using, waiting to use, could possibly use in a project I'm working on, etc. on this cart. It's not every styling or DIY tool I have. It's just things I am using in a current project or will be using soon. (except paint – I try to keep that in the basement).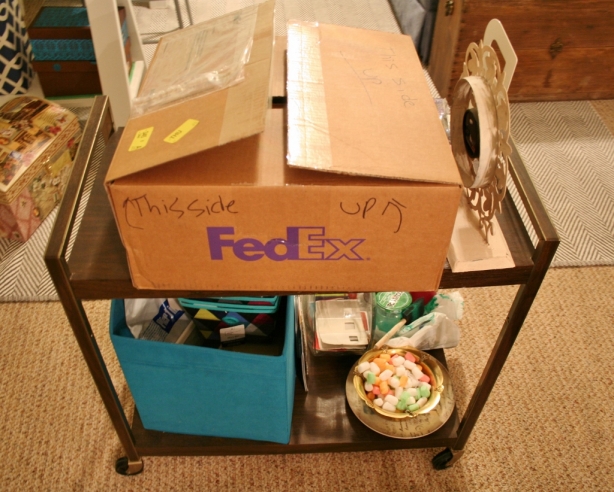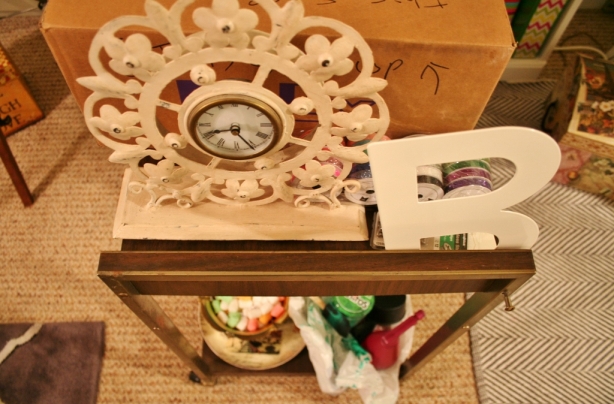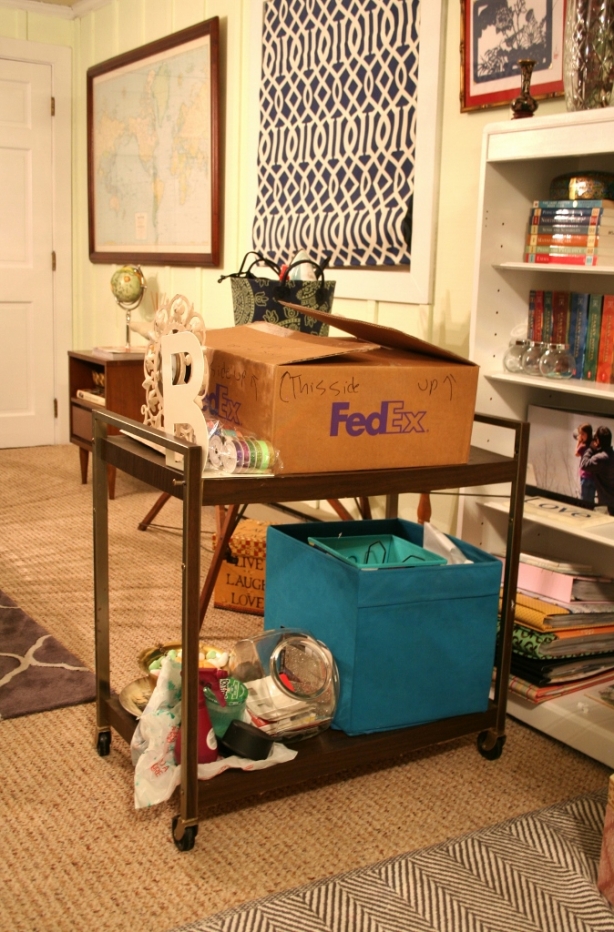 The best part? It has wheels. So I can ROLL my mess out of my room (and yes, consequently into another one, but one with a closed door that this family of 2 in a 3 bedroom almost never use) and my Mego Cave is delightfully clean. Here it is with the cart.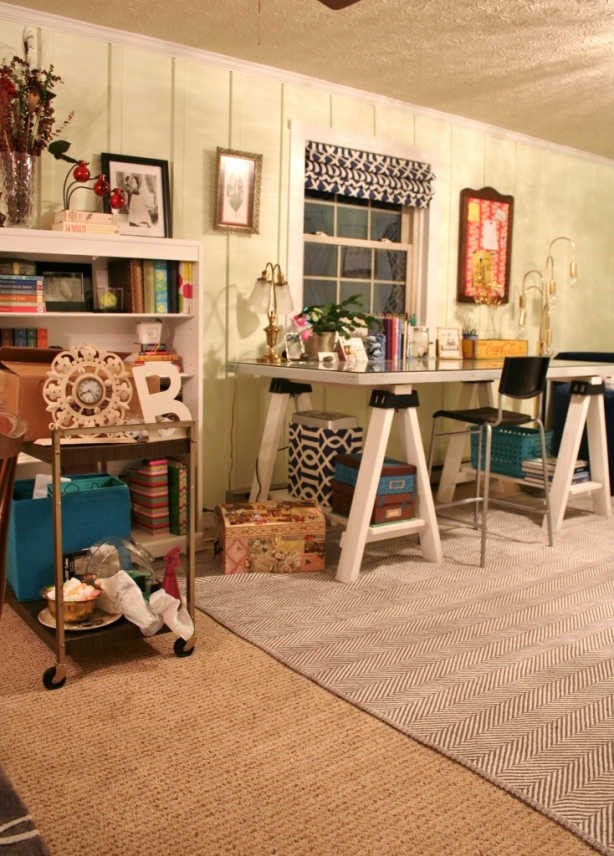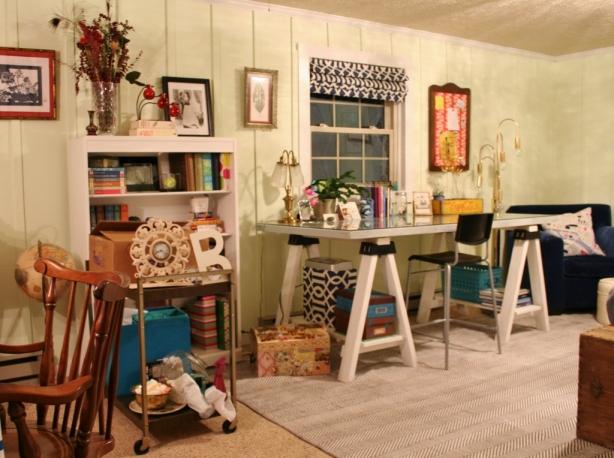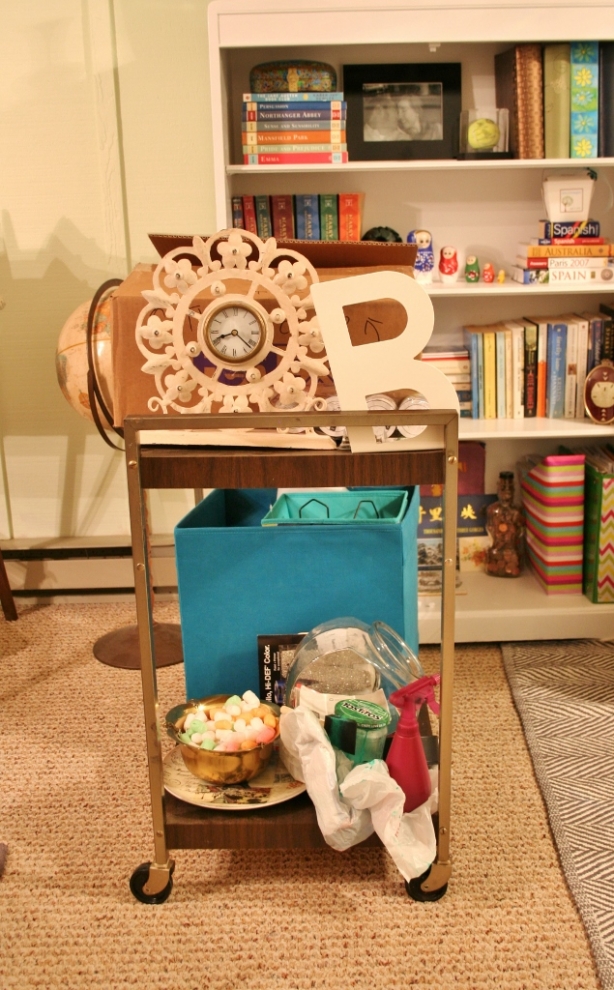 Now here it is with the cart rolled out of sight.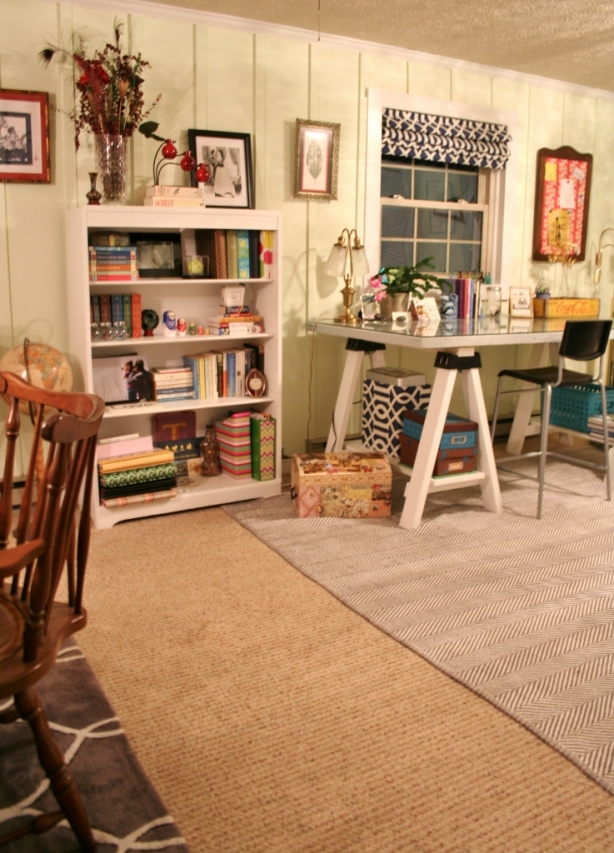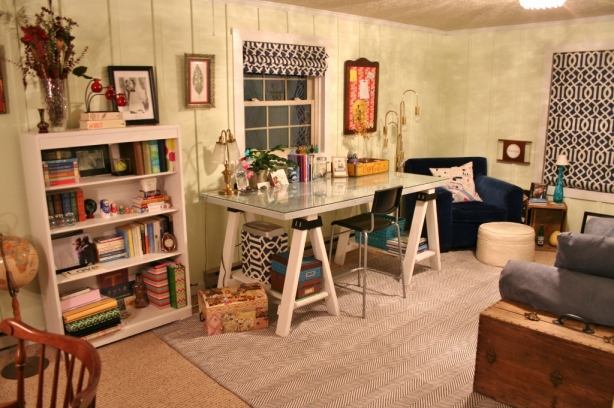 It's the 5 second cleanup on wheels.
So this ugly cart is my new best friend. Although, in very unlike me/DIY style, it hasn't been prettied up yup. Sorry cart, one day you will be pretty but right now you are just so practical and always piled high with stuff I can barely see you.
The best part is that I see these carts in every thrift store I ever go to. They are on their way out of peoples' home and are cheap to find. What are you waiting for!? Go grab your organizational cart on wheels! Do you have any organizational tips that keep you sane and your house clean?
PS: Today is the LAST day to enter to win a HomeRight paint sprayer. Click here to enter!
Sharing this post here: