Happy (day after) Earth Day everyone! I never really noticed Earth Day all that much before but this year I sure did. It was fun to notice how so many other people recognize this day too. There were lots of green pictures popping up in all my feeds yesterday and many companies celebrating good ole Mother Earth. It felt fun to celebrate this home Earth that we can so easily take for granted.
To gear up for Earth Day I collaborated with Hometalk to talk about upcycled projects. It was all about taking items destined for the land fill or recycling bin and reusing them in beautiful and functional ways.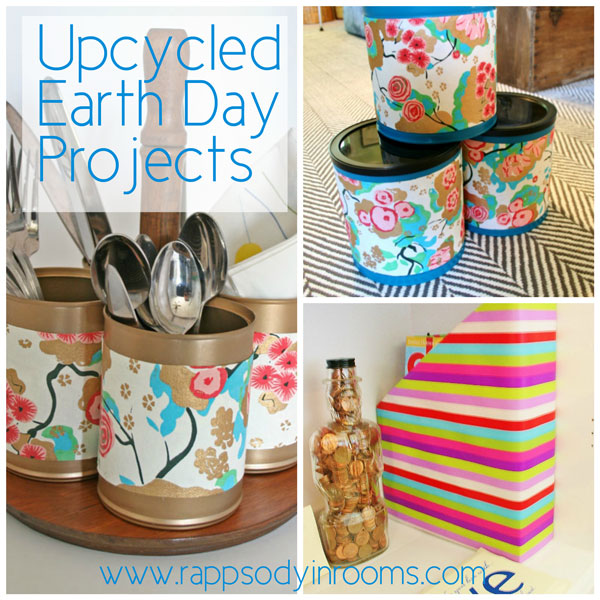 Upcycled Utensil Caddy | Coffee Can Organization Containers | Cereal Box Magazine Holders
I had the opportunity to share these projects on the Fox 21/27 Morning news (thanks Bob!) and WSLS 10 Daytime Blue Ridge (thanks Natalie and Heather!). I always have so much fun with these three hosts!