The kitchen is the heart of the home. Where everyone gathers…but doesn't so much else gather here too? My counters see daily mail, purchases brought into the home, my purse, project items I'm working on…not to the mention the food preparation and eating that goes on in there as well. It takes all my might to clean off the counters each day, so what goes on behind those closed cabinet doors (that no one can see except Eric and me) can get a little scary.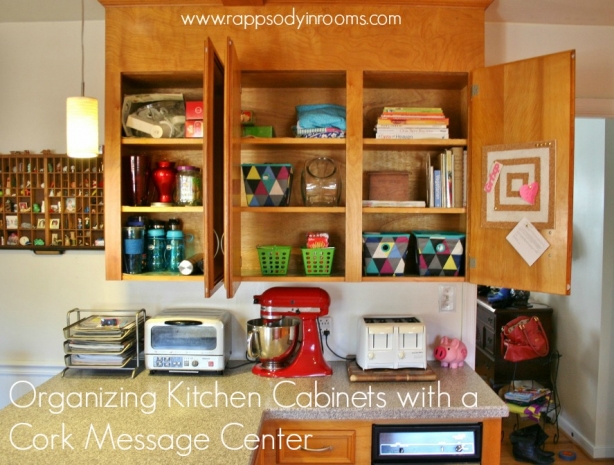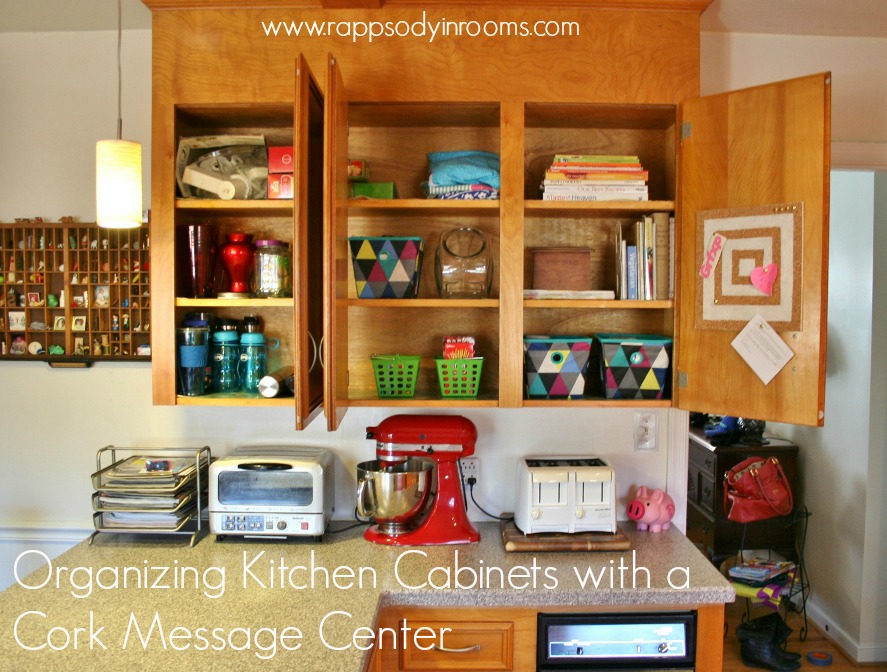 Like this little section of kitchen cabinets.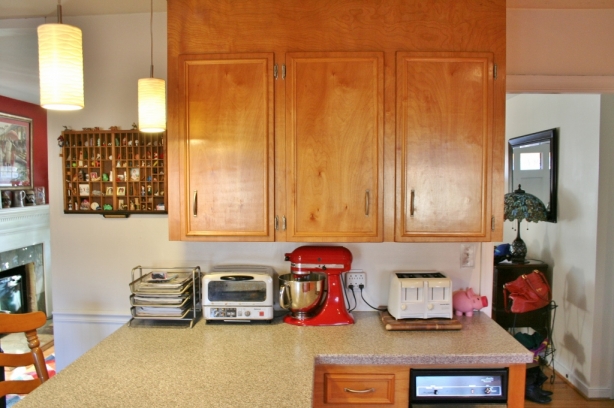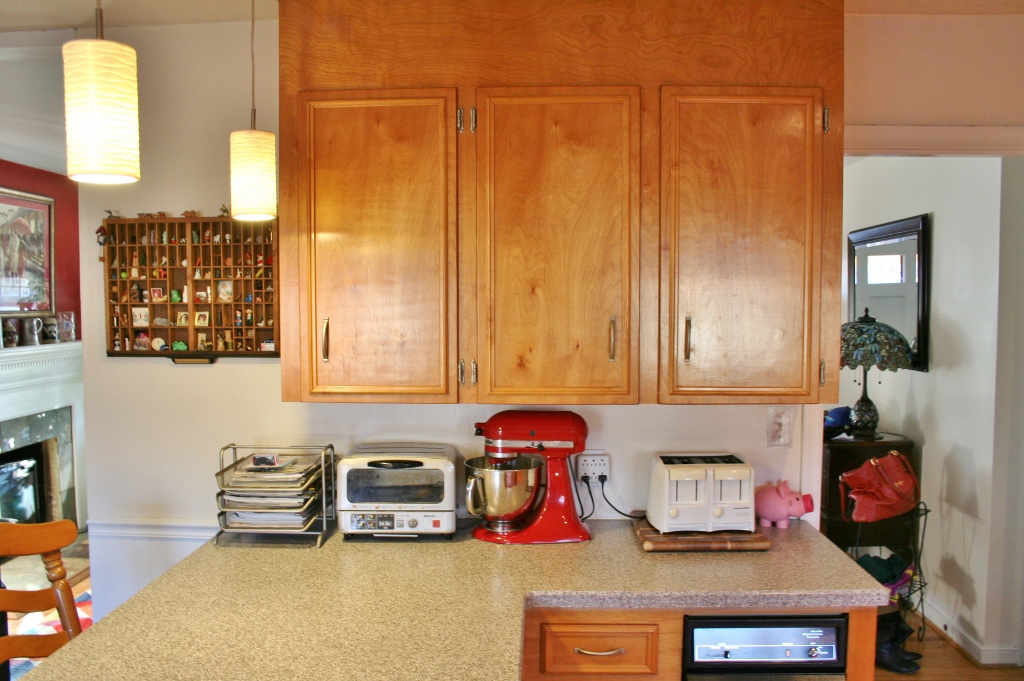 This section is more of the miscellaneous kitchen items. It is not in the mainstream area for daily dishes and prep items. These are more the occasional cabinets.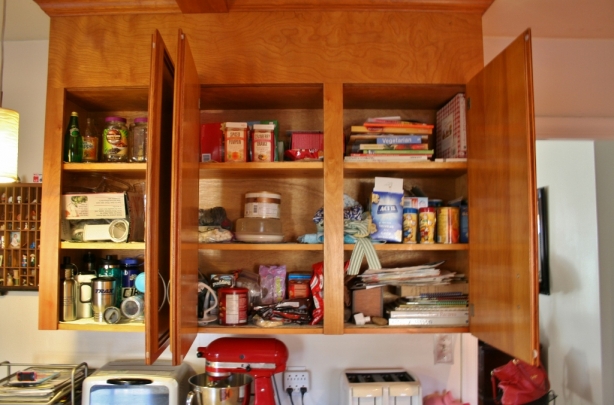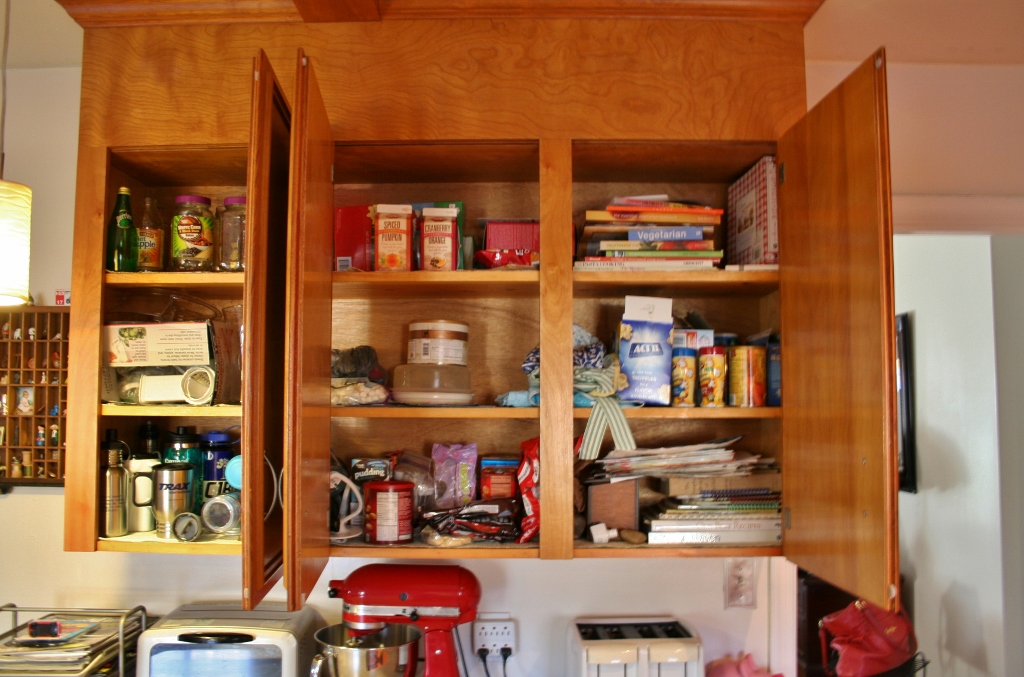 Here I store all my recipes (both loose and in books).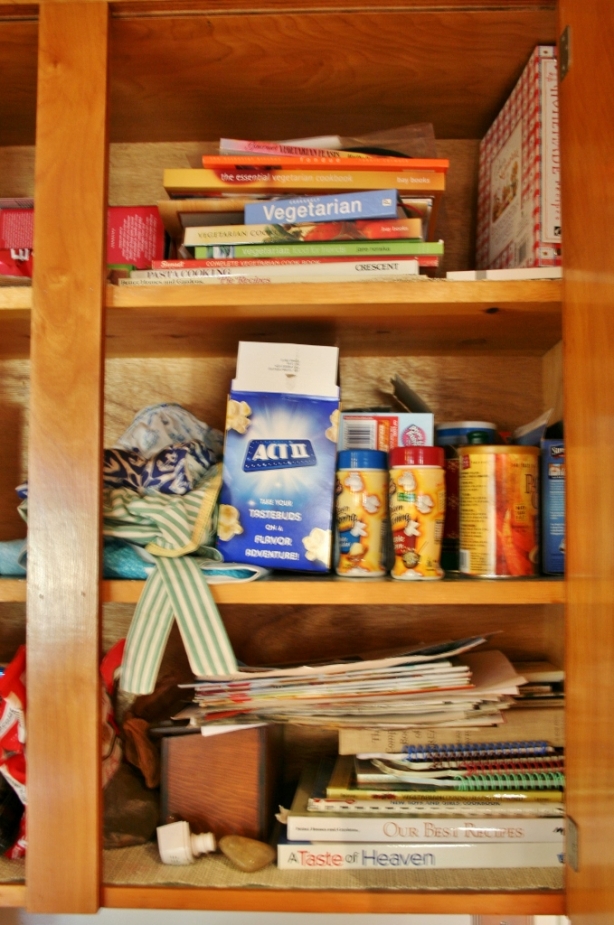 It also houses our dessert and baking section – as well as the hot chocolate and popcorn section.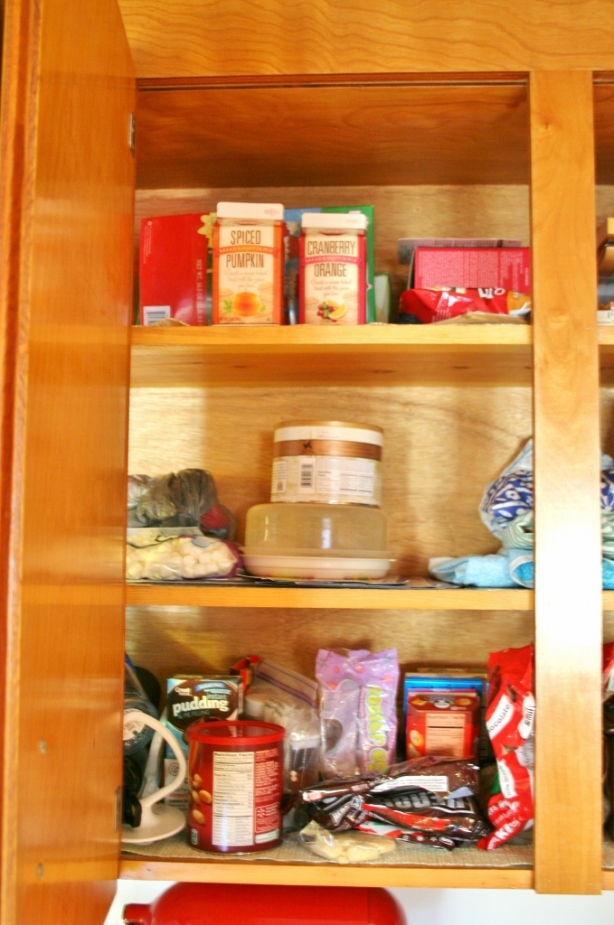 Then there is the massive amount of water bottles, vases, glass containers….the list goes on.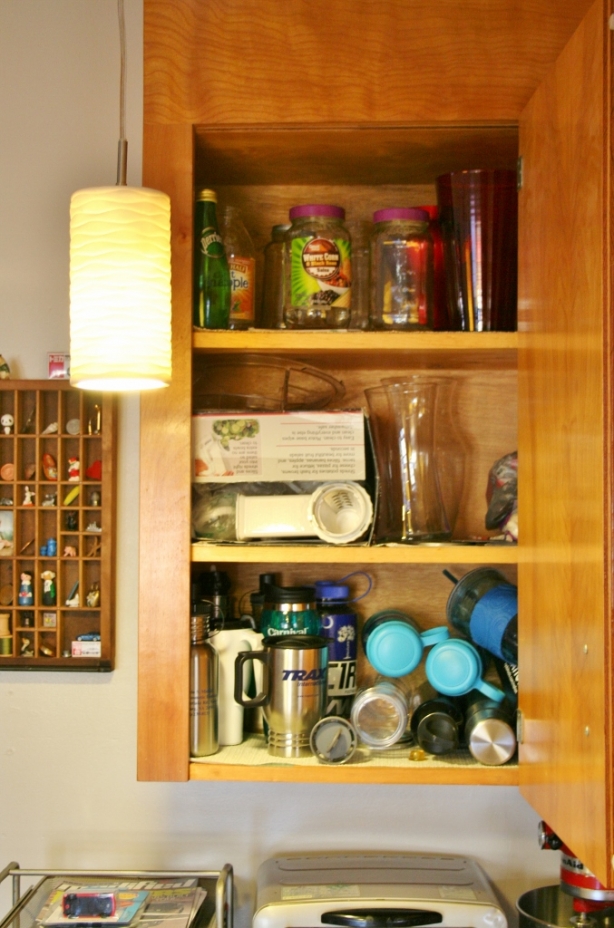 Operation clean these cabinets commence!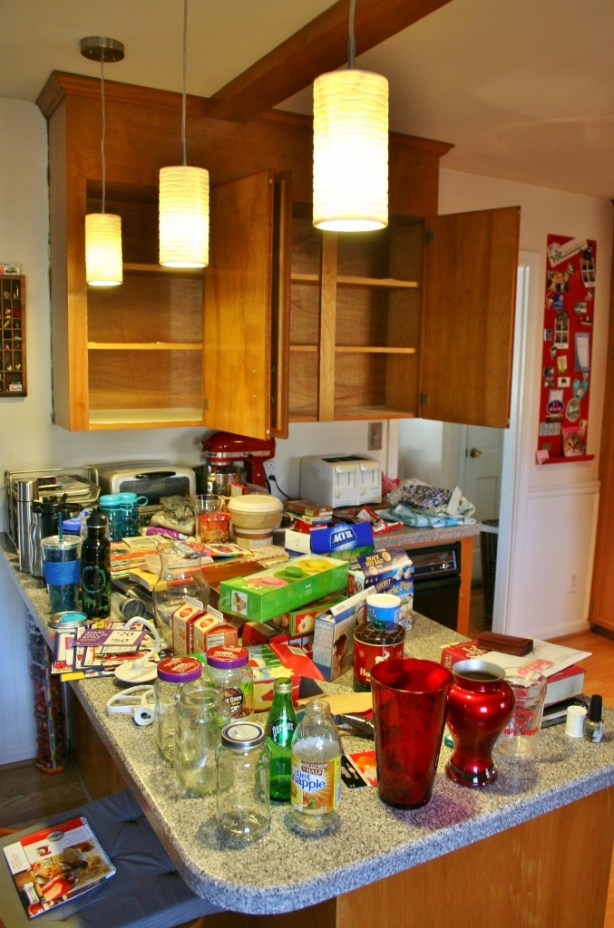 Out it all came for the sorting phase. Sort the like items together. Get rid of any trash. Find as many items to donate as possible.
Now is the reassembly phase. I had some extra baskets on hand and organized like items together.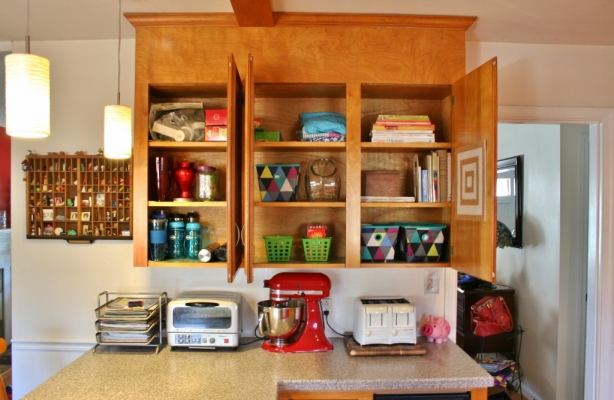 Now I have a baking basket, a popcorn basket, a hot chocolate basket, and my dessert baskets (yes, I NEED my dessert baskets).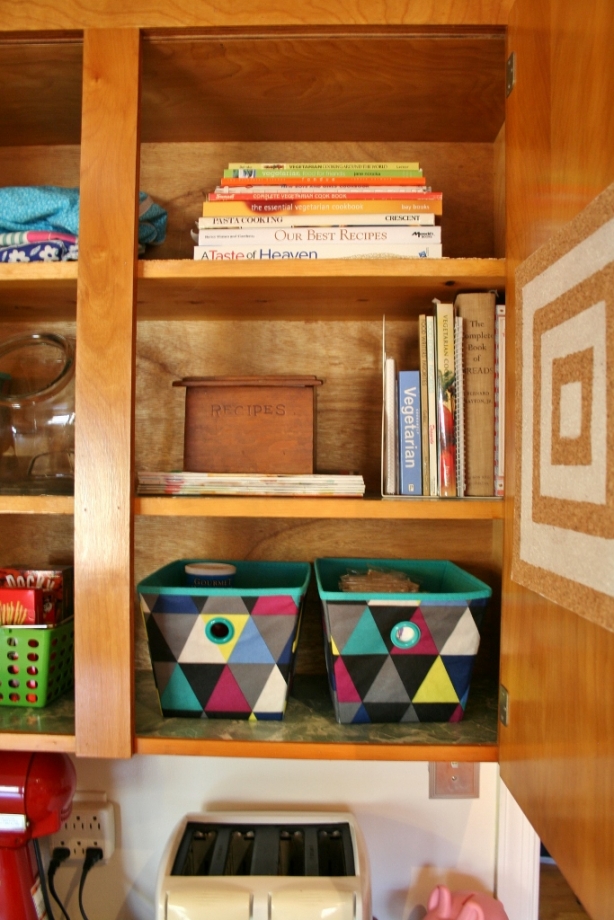 I went through all the recipes and only put back the books I used and the recipes I actually make. Now it seems so much easier to figure out what to make for the week.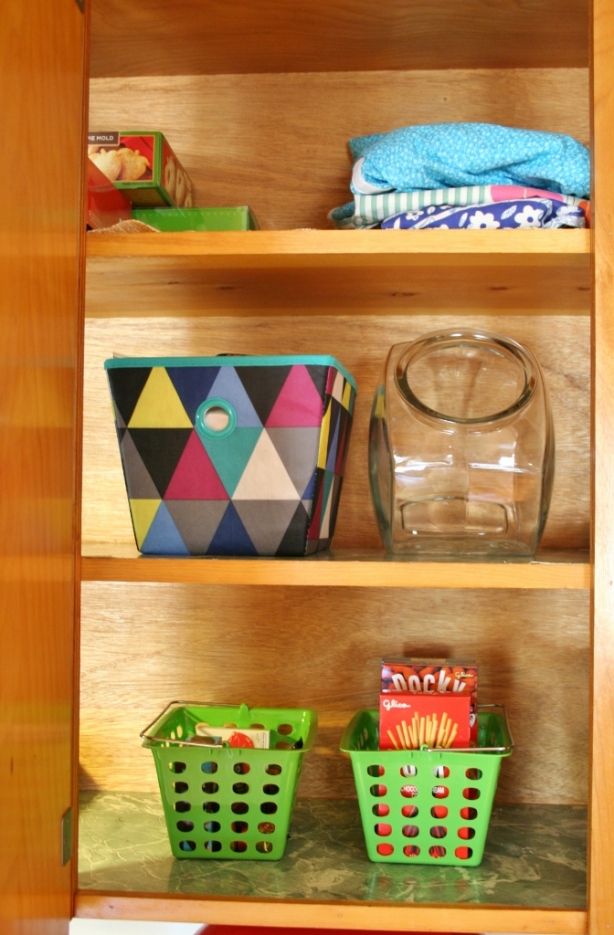 I pared down as bottles and vases as I could.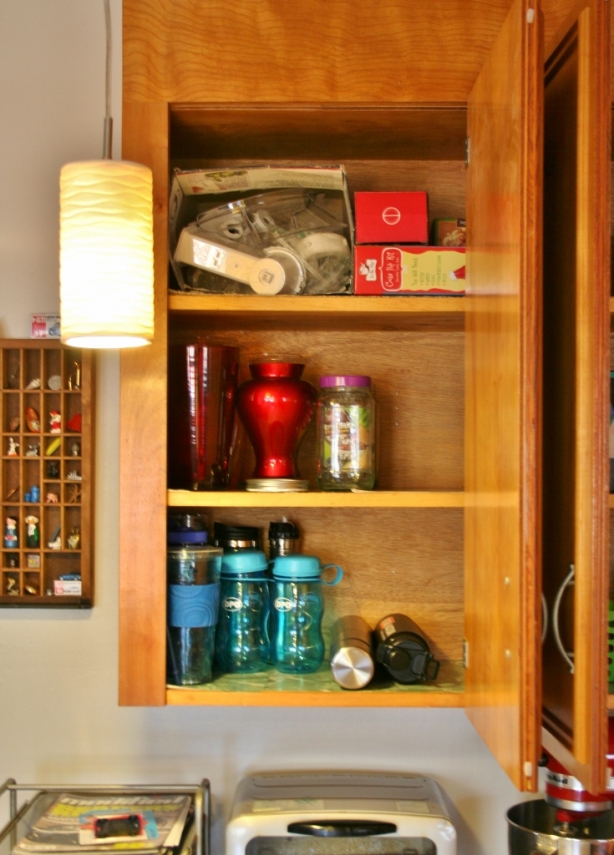 Now, as the final finishing touch to make this side of the kitchen organized and functional, I added a little hidden message center for all of those little papers and reminders.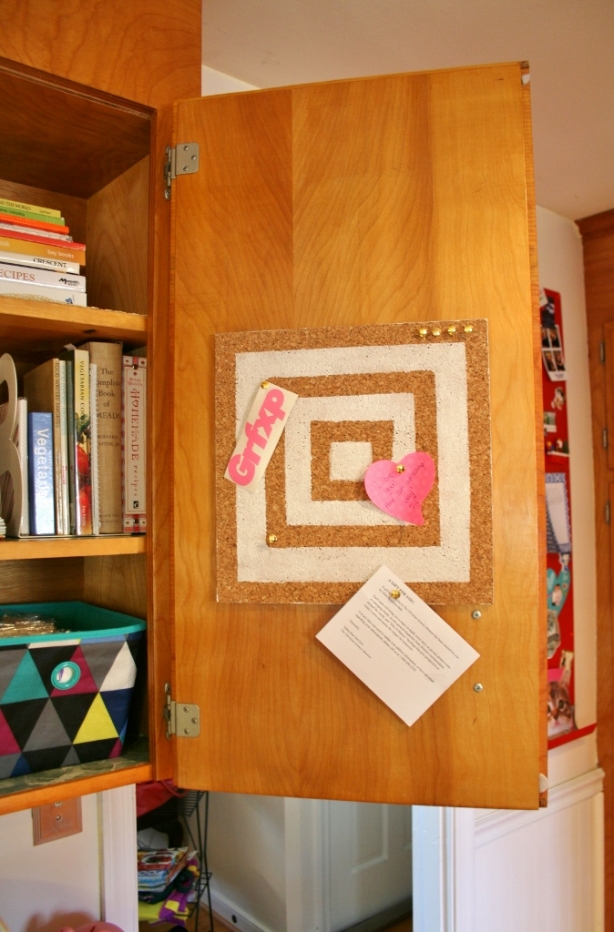 All I did was take a cork square and tape off a pattern and painted it white. Two Command strips and a few push pins later and it was ready for messages!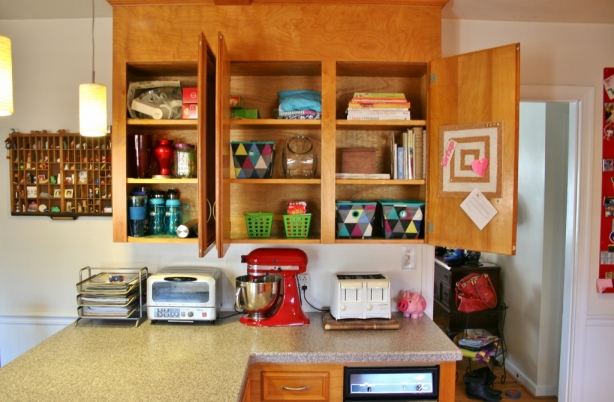 All it took was some purging, sorting likes together, utilizing baskets, and creating a message board to turn this side of the kitchen into a fabulously functional space.
Sidenote: If you like what you see in our kitchen, make sure to check out our final kitchen reveal post where I shared how we updated our kitchen on a budget.
Now that you've seen what I've been organizing, hop on over to these blogs to keep your organizational steam going!
Monday, January 20
Tuesday, January 21
Wednesday, January 22
Sharing here: